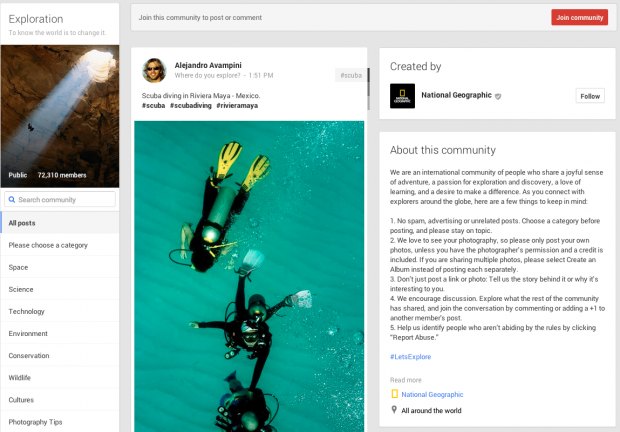 Moneypenny's 2¢ Worth: Great article from HootSuite on the importance of setting up your own Google+ Community on Google Plus. From providing an engaging environment where your fans can easily interact with one another, to elevating your brand credibility, to extending the reach and size of your network . . . the reasons to make Google Plus Communities a social media marketing priority are endless.
Google+ had a big 2013. With over 1 billion registered users and 340 million active users, it is steadily gaining ground on Facebook. Part of its success is the result of  the rapid adoption of Google+ Communities, which resemble instantly creatable, lightweight discussion forums and are full of prospects and potential followers.
Here are 10 reasons why you should use and build your own Google+ Communities:
1. Embrace User Created Content
2. Understand the mindset of your customers
3. Drink Google Juice
4. Let the people speak for you
5. Establish Thought Leadership in the Industry
6. Flexibility to create Private or Public Community
7. Generate leads
8. Enables you to segment content
9. Launch an event
10. Ring around the Circles
Over time, Google will increasingly integrate it's Google+ platform with the company's other products and services. Today, Youtube and Photos work nicely with Google+, making the social network more dynamic, engaging and attractive for users. Tomorrow, we will see even more ways to build Google+ Communities into Google's offerings. Therefore, if you want to be ahead of the curve, you need to jump on the Google+ Community bandwagon (passenger train) now.
What is your 2¢ worth? I'd really like to know. Take a second and share your comments, thoughts, and suggestions below. Your perspective is valuable to all. Thanks in advance!
See full story on hootsuite.com
Image courtesy of hootsuite.com